×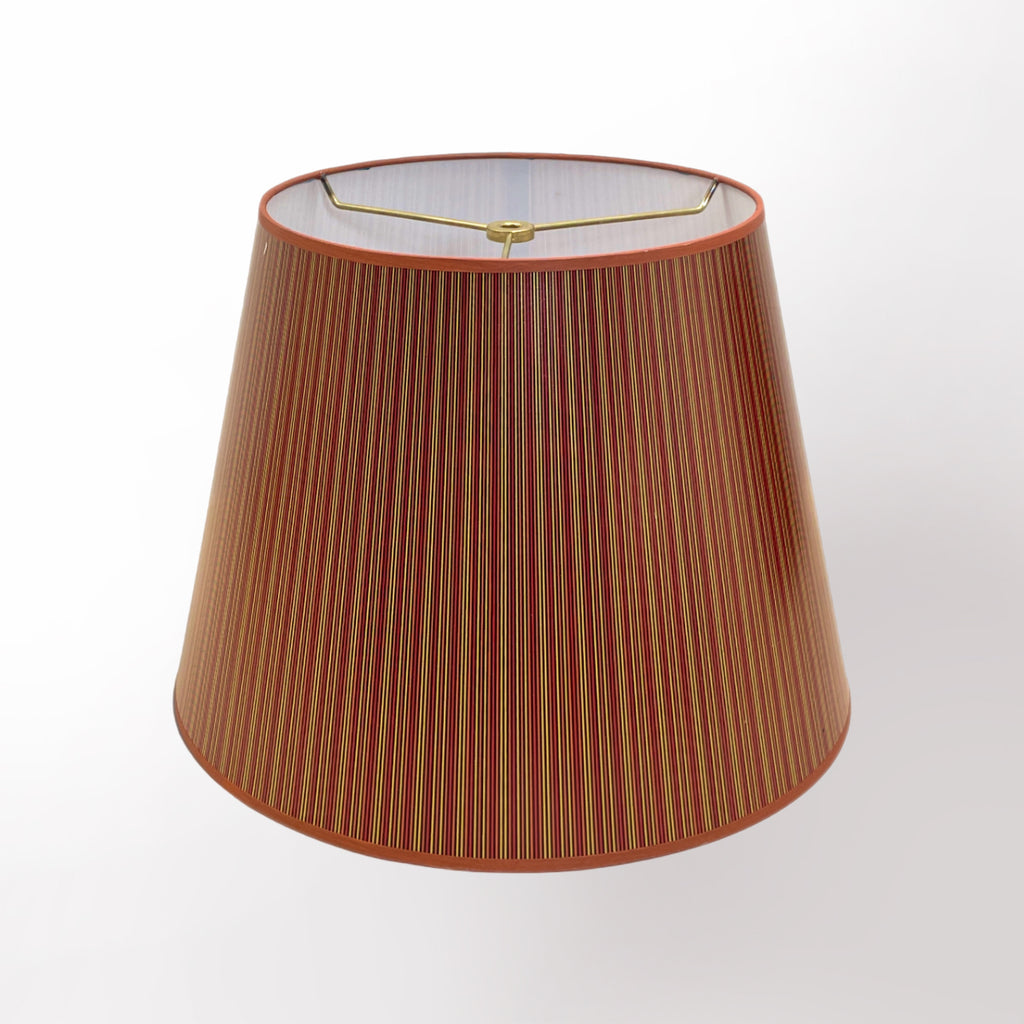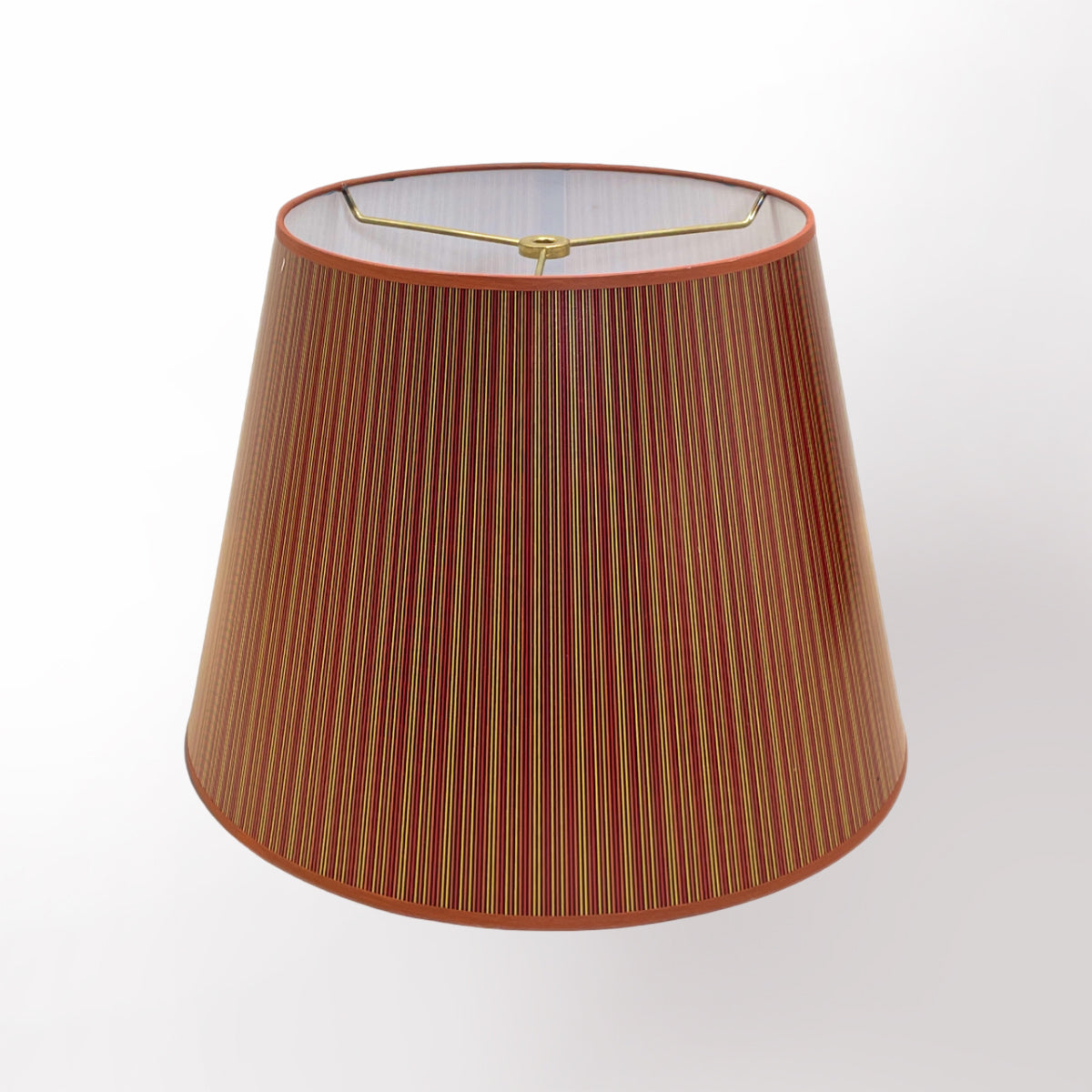 Pinstripe Printed British Empire
Empire Lampshades
This pinstripe printed british empire comes in two colors; blue with gray stripes, and red with gray stripes. It is one of our newest additions from our new Print collection, which offers an infinite array of options with our new print capabilities. These designs are fully customizable and printed directly onto the paper material. We will be adding more products from this collection, as well as how to create your own customized print shade, so be sure to check back soon!
How to Measure Your Shade
View more
You might also like
Do you need our help?
How To Choose The Right Lampshade
Measure your shade
Measurement Shown As: Top x Bottom x Side (Height)
Example: 6 x 12 x 9
If you are replacing an existing lampshade it may help to measure it first. Start by measuring the widest part (diameter) of the top and bottom of your shade, then finish by measuring the slant/height along the side.
Learn more