×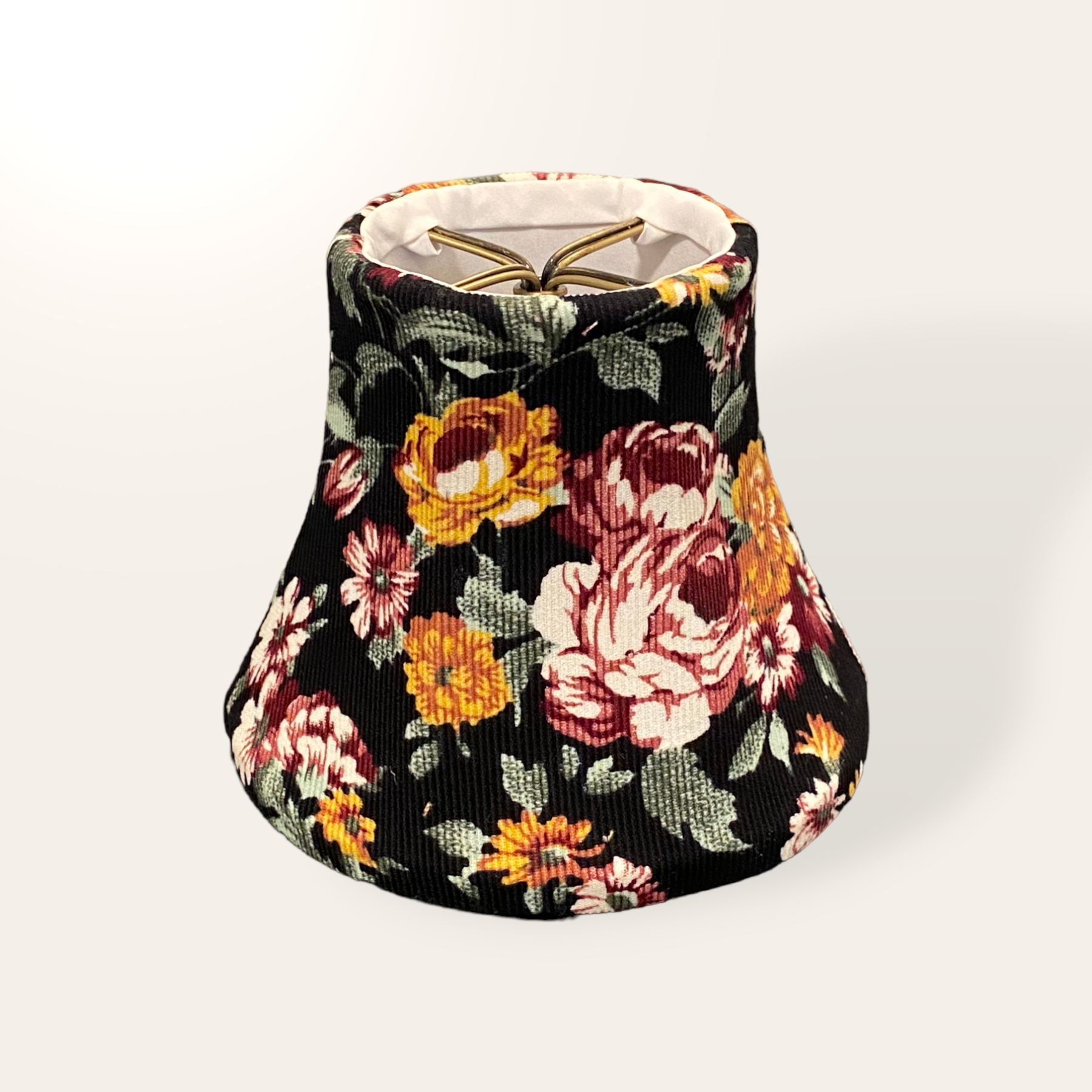 Corduroy Floral Bell Chandelier
Chandelier Lampshades
Introducing our Corduroy Floral Bell Chandelier shade, a captivating chandelier lamp shade that combines floral elegance with a sleek black background. Crafted from high-quality corduroy fabric, this bell-shaped shade diffuses light beautifully, creating a warm and inviting ambiance. Whether placed in a dining area, bedroom, or living room, it becomes the centerpiece of attention, casting a mesmerizing glow that enhances the overall aesthetics of your space. Embrace the timeless allure of our Corduroy Floral Bell Chandelier Black and elevate your home's style.
How to Measure Your Shade
View more
You might also like
Do you need our help?
How To Choose The Right Lampshade
Measure your shade
Measurement Shown As: Top x Bottom x Side (Height)
Example: 6 x 12 x 9
If you are replacing an existing lampshade it may help to measure it first. Start by measuring the widest part (diameter) of the top and bottom of your shade, then finish by measuring the slant/height along the side.
Learn more