5 Steps to Choosing the Right Lamp Shade
Posted on October 04, 2023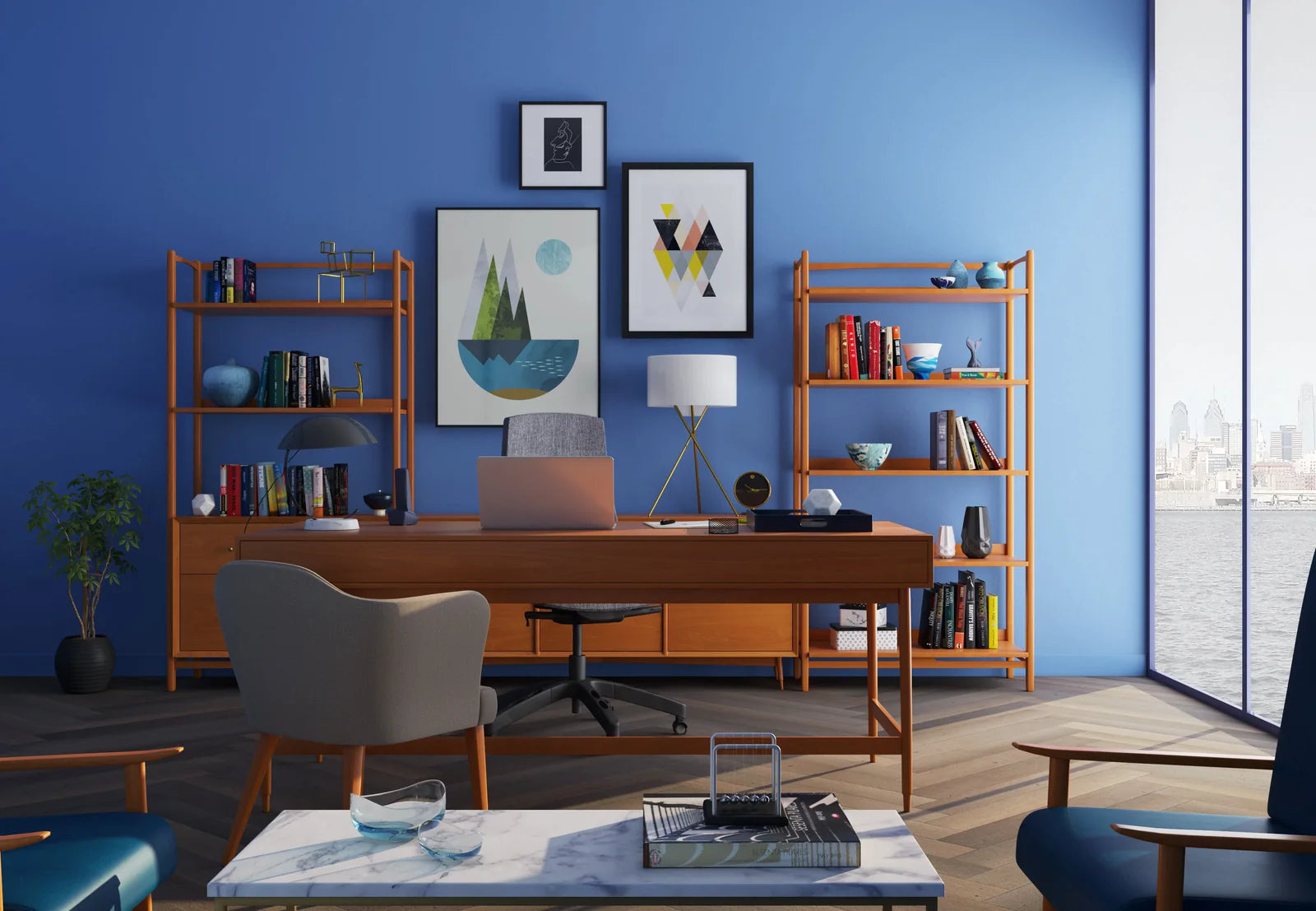 Choosing the perfect lampshade for your base can make all the difference. 
But with so many different shades out there, how do you pair a base and a shade in a way that makes both of them sing? 
Well, there are a few tricks of the trade that can help you do just that. To get the perfect look, we always advise customers to follow some general rules of thumb. 
In this article, we'll talk you through some of our go-to tips for choosing the right lamp shade, to help you pick a shade that looks just right.
Step 1: Think About the Shape of Your Shade
Shades come in many shapes, from simple empire and coolie styles to square and rectangle shades. You could choose a traditional shape like the bell style, or opt for a more contemporary drum shade. 
There are no set rules to follow here, instead, you'll be guided by what works with the shape of the base you have in mind. However, you might be able to filter your shape options according to where you're planning to position the lamp. 
If your lamp is going on a mantelpiece or you're squeezing it into a tight corner, an oval shape may be best. These shades can be positioned next to a wall to maximize space in the room.
Step 2: Choose the Right Size Lamp Shade 
There's a huge range of lamp shades out there, suitable for table and floor lamps of all shapes and sizes. 
So, before you dive into searching through an enormous selection of shades, it's worth narrowing down the search by deciding on the best size for your base. 
In terms of the overall look, there are a number of guidelines that you might like to follow. For example, we recommend opting for a 60/40 size ratio for the height of the lamp to the height of the shade. We also suggest a 2-to-1 ratio of the width of the shade to the widest part of the lamp. These ratios work well with the vast majority of base and shade designs. 
It's also worth measuring the width of a shade before you buy. Lamps look best if the bottom of the shade is wider than the base. 
The harp is the part of the base that the lampshade will attach to. Its size is important in achieving the best look, but harps can easily be changed so if you find a shade you like, you'll be able to switch out your harp to suit your preferred shade with no trouble at all. Take a look at our range of harps to find one that pairs perfectly with your chosen shade. 
Of course, it's your lamp and you can always break these rules if you find something that shouldn't work, but really does!
Step 3: Decide How Much Light You Need 
Lamp shades vary quite dramatically in the amount of light that they let through, so this should be your next consideration. 
If you're buying a lamp for a bedroom, you'll likely want a more subtle light that doesn't dazzle you when you wake up in the morning. But if the lamp's intended for a reception space and you want it to really light up the room, you'll need to choose a shade that allows it to do that. 
Look at the materials used along with the size and shape of the shade to assess how bright it'll be once it's on. If you're looking for more light, opt for a shade with a wide base where light can flow through freely. 
Translucent materials will provide far more light than heavier, darker options, so you can easily narrow down your shade choices according to the amount of light you'd prefer.
Step 4: Choose a Color and Design 
There are endless options when it comes to choosing the color of your lampshade. Think about the room you're planning to put the lamp in and decide on colors that would complement the style of the space. 
If you're shopping for shades for a themed room, like a child's bedroom or a playroom, you might want something more dramatic and eye-catching. 
Bold, contemporary colors work well in living spaces and kitchens, while darker and moodier hues are best-suited to cosy lounges and home offices. 
Don't overlook the color and style of the base when choosing your shade design. Pick a shade that looks like it was made for the base and you'll soon have a showstopper of a lamp.
Step 5: Make Sure There's Plenty of Room for the Bulb
We've talked about how to measure the base to find its perfect partner shade, but there's one other measurement you'll need to guarantee the two work together. And that's the bulb. 
Shades should be large enough to ensure a gap of between two and three inches between the sides of the bulb and the shade. This will avoid any issues relating to the heat the bulb generates. 
If the bulb sits too close to the shade, the shade could easily be singed, so make sure there's ample space between the two to avoid this. You'll also want to check the top of the shade, ensuring that there's room for any heat generated by the bulb to escape there.
Get Advice on Choosing the Right Lamp Shade 
If you're looking for the perfect lampshade, we're here to help. You'll find a huge range of shades to choose from at Just Shades, in every shape, style and color you can dream of. 
Browse our shades and before long you'll have found the one that's just right. And remember, if you have any questions about our shades, or you're struggling to choose one that suits your base, our team is always happy to advise. 

Get in touch to see what we can do.
---
Subscribe
Be in the know - receive special deals and offers by subscribing to our newsletter.